MIGNARDISES
Gâteaux / Gâteaux Demi-Secs
Cakes / Semi-dry cakes
. . . egg . . . wheat . . . milk . . . peanuts . . . Changes depending on ingredients used
. . . Carrying time less than 1 hour
Adult-oriented chocolate cake which is rich taste and fragrant.

Cake that the rare ripe plums combined with nuts are used.

Héritage


Cake looks for domestically produced bergamot's charming point.

Ethiopian coffee with apricot kernel flavor cake.

White chocolate cake which is accented strong acid.

Seasonal fruit tarts

Tarte used wheat and lemon from Kochi prefecture

Cake using the fourth chocolate that is comfortable the acidity of cassis and the texture of figs

Ange


Unbaked cheesecake using fromage blanc from France

Harmonious cakes of pistachio, chocolate, and Rasberry

A "Succés" is traditional sweets have roasting nats aroma. Made it us own version.

Casino


French traditional sweets with an accent of Kirsch

Cake that the brand peanuts called "Nakate Yutaka" are used.

Lemon gelly cake used citron confit and fresh fruits

Fruit cake used plenty of 7 types fruit confit

Confectionery of pistachio cream and cherry wrapped in filo

Rum gelly chestnut cake used vanilla abundantly

Spice cake used dried fruits stewed with red wine

Coconut macaroon of apricot cream with pink pepper

Cake of cream cheese and apricot with coarse ground black pepper

Traditional sweets wrapped in almond dough at chocolate dough.

Tahitian vanilla and armagnac flavored cake
*Alcohol content : 1.8%

Chestnut mousse with bergamot, pear and pistachio

Armagnac flavored Mont-Blanc with cassis and blackberry

Apple and walnut crumb cake
MIGNARDISES
Gâteaux secs / Confiseries / Confitures
Cookies / Confiserie / Jams
. . . egg . . . wheat . . . milk . . . peanuts . . . Changes depending on ingredients used
. . . Undeliverable
Pâte de Fruits Passion Abricot


Passion fruit & Apricot's jelly

Pâte de Fruits Litchi Rose


Lychee & Rose fruits jelly

Crunchy lemon cookies

Vanilla & Pecan nuts snowball cookies

Suble of Japanese black tea with scent of bergamot

Sabere using the original blend dough, making use of scent and richness

Espresso's tasty almond florentin

Five spices and millet sugar flavored cookies

Cookies using maple sugar of 100% purity

Salted pies with plenty of Gruyere cheese

Framboise confiture sanded by cinnamon cookies

Traditional sweets from Brittany region in which butter was abundantly used

The Austrian traditional sweets characterize by the crescent shape and crumbly mouthfeel

The vienna style chocolate cookie with melt-in-the-mouth feeling

The traditional sweets which sand gianduja with meringue of almonds

The vanilla cookie which shines like a diamond.

Cookies sandwiched with bitter orange cream

The salty taste macadamia nuts with provencal style herbs

Jam of strawberry,grousey and mint

Compote of rosemary and apricot

Poche of pineapple with ginger and vanilla gelly
Marshmallow of rasberry

Marshmallow of Apricot and passion fruit

Framboise of Passion fruit
MIGNARDISES
Paquet
Package
Box for 6pieces and 12pieces are made so that the contents can be seen at a glance.
Moreover, we designed it vertically so as not to take up space in the refrigerator when storing it.
In addition, there is also a simple box for 3 pieces for home use.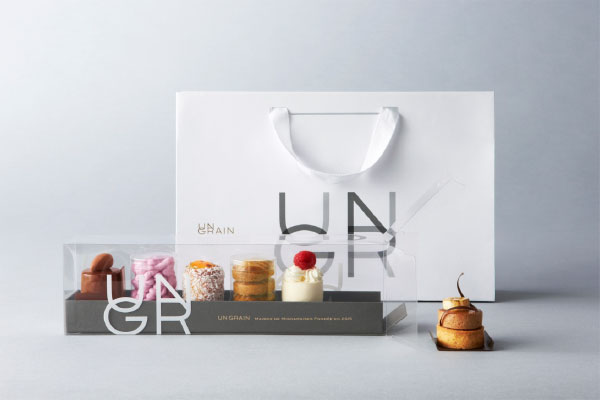 DESSERTS SUR COMPTOIR
Desserts on counter
<Café Gourmand>
Mignardises (2 or 3 pieces) at the store and a drink set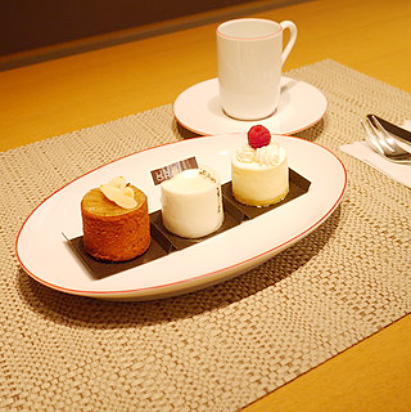 <Quantity limited one plate dessert>
Chef's whimsical dessert with seasonal ingredients.
※ There are restrictions on the sale date and number depending on the time of purchasing ingredients.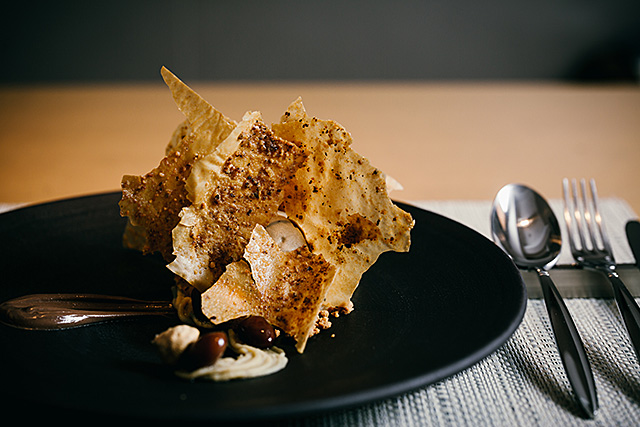 RÉSERVÉ AUX MEMBRES
Members only
<Assortiment Premier>
Canned cookie assortment exclusive to UN GRAIN members.
Please contact our store in advance.
※ Not available in summer.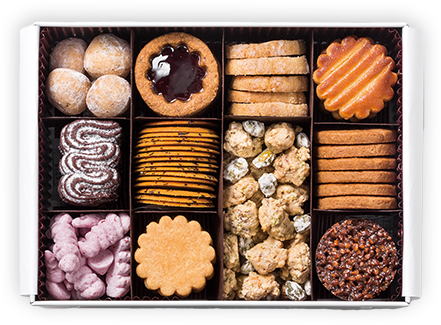 <Chef's Counter>
Enjoy an unforgettable experience of seasonal dessert course menu served by our chef pattisier.
Reservation in advance required.

Chef's counter schedule will be announced on our members limited LINE account firstly and then on our Facebook and Instagram.
Reservation only available on phone.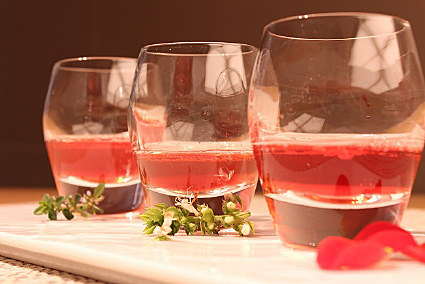 COMMANDE SPÉCIALE / TRAITEUR
Special order / catering
<Special order>
We also accept custom-made items such as original cakes, weddings and corporate gifts.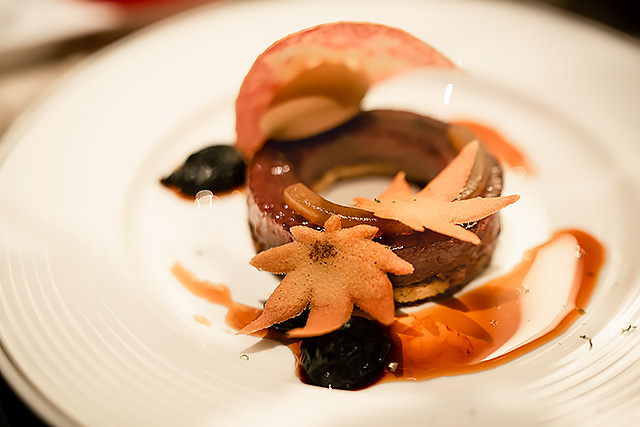 <Catering>
we are also offering catering services to new product launches and reception parties.