MIGNARDISES
Gâteaux / Gâteaux Demi-Secs
Cakes / Semi-dry cakes
. . . egg . . . wheat . . . milk . . . peanuts . . . Changes depending on ingredients used
*A list of specific allergenic ingredients
. . . Carrying up to 1 hour (30 minutes during the summer)
Elegant and rich chocolate cake made mainly with chocolate combined with Assam, spices and bananas.

Les Liens

A gorgeous, rich, aromatic cake combining bergamot from Kochi Prefecture with Japanese black tea and ginger.

Pistachio, chocolate and raspberry cakes in harmony

Ange

Rare cheese cake with fromage blanc

A cake with the richness of pistachios and the tartness of rhubarb and raspberry, with a sublime rose aroma.

Made with Un Grain's blend of coffee. Delightful cake with caramel flavor and nutty texture.

Red fruit mousse and compote with lemon cream and lychee flavor

This cake is inspired by the traditional French pastry tarte tatin.

Tea and cream cheese mousse cake with fresh aroma of bergamot and passion fruit.

Traditional pastry with almond dough wrapped in chocolate dough

Aromatic and luxurious cake with homemade praline noisette in a dough made with Tahiti vanilla and star anise.

All parts are made with orange-based ingredients, allowing you to simply taste the flavor of orange.

Banana and peanut cake accented with black sesame seeds

Pistachio cream and cherries wrapped in phyllo pastry

Pound cake combining the aroma of rye flour with the texture of chestnuts and the acidity of blackcurrants.

A tempting dessert by the glass with a gorgeous aroma of noble rot wine and a refreshing citrus aftertaste.
High alcohol content of around 4%.
MIGNARDISES
Gâteaux secs / Confiseries / Confitures
Cookies / Confiserie / Jams
. . . egg . . . wheat . . . milk . . . Changes depending on ingredients used
*A list of specific allergenic ingredients
. . . Undeliverable
Spicy salty savory skinned almonds

Salty snacks combining dried tomatoes, dried basil, and cheese

Cookies flavored with five spices and millet sugar

Cookies made with 100% pure maple sugar

Aromatic Chiba peanuts sandwiched together with a rich praline amand

Sablet with a rich chocolate kneading and a delightful texture that allows you to directly feel the flavor of cacao.

Raspberry confiture sandwiched between cinnamon cookies

Original blend is directly kneaded in to bring out the aroma and richness of the sablefish.

A sable with a fresh lemon flavor. The sweet and sour lemon sugar coating also accents the texture.

Japanese black tea sablet with bergamot flavor

A vanilla sable made with whole pods of Tahiti vanilla for a rich vanilla flavor

Cookies with crispy dough and pecan nut texture, layered with vanilla flavor.

A thick baked sable originated in Brittany.
Accented with a subtle saltiness from the use of French coarse salt.

Almond Florentine with coffee flavor

Salted macadamia nuts with Provencal herbs

Crispy, mouthwatering meringue with raspberry juice concentrate

Pâte de Fruits Rhubarbe Bergamote

Pate de Fruie with gorgeous aroma of Kochi bergamot and rhubarb
MIGNARDISES
Paquet
Package
Box for 6pieces and 12pieces are made so that the contents can be seen at a glance.
Moreover, we designed it vertically so as not to take up space in the refrigerator when storing it.
In addition, there is also a simple box for 3 pieces for home use.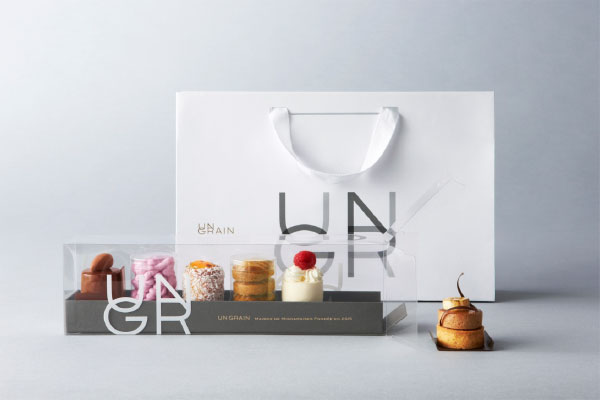 DESSERTS SUR COMPTOIR
Desserts on counter
<Café Gourmand>
Mignardises (2 pieces) at the store and a drink set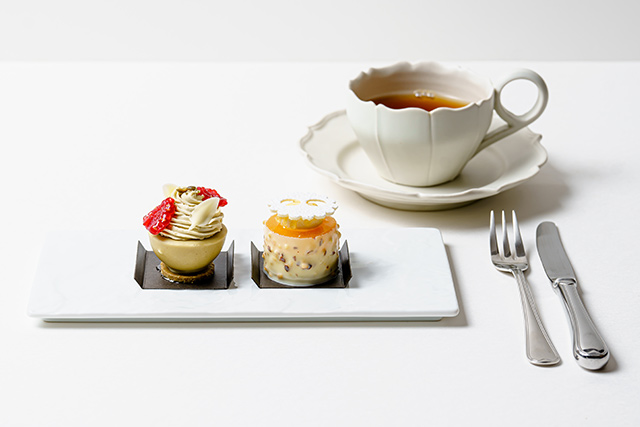 Mignardises (3 pieces) at the store and a drink set
<Quantity limited one plate dessert>
Chef's whimsical dessert with seasonal ingredients.
※ There are restrictions on the sale date and number depending on the time of purchasing ingredients.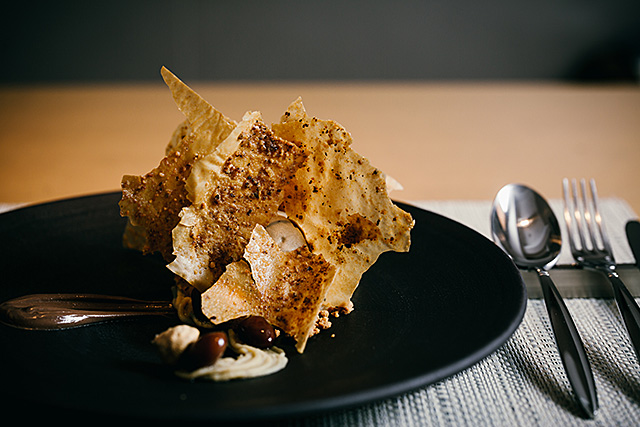 RÉSERVÉ AUX MEMBRES
Members only
<Assortiment Premier>
It is a canned item dedicated to members with 12 baked confections. We prepare at the store, but if you order a lot please consult the store.
※Stop in summer.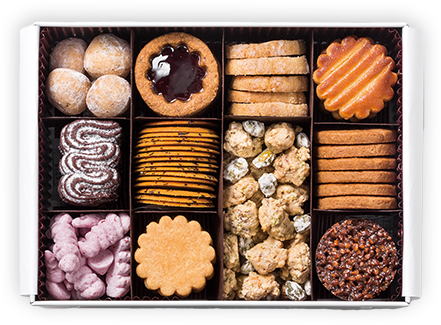 <Chef's Counter>
Chef is making a couese dessert in front of guests.
We change the theme every time, we are preparing delicate dessert which can be tasted only with dining space.
※It's appointment only.Details of schedule etc. are published on Facebook.
Please make a reservation by phone.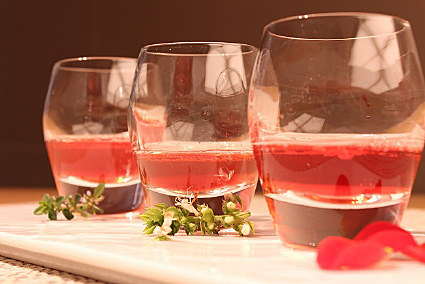 COMMANDE SPÉCIALE / TRAITEUR
Special order / catering
<Special order>
We also accept custom-made items such as original cakes, weddings and corporate gifts.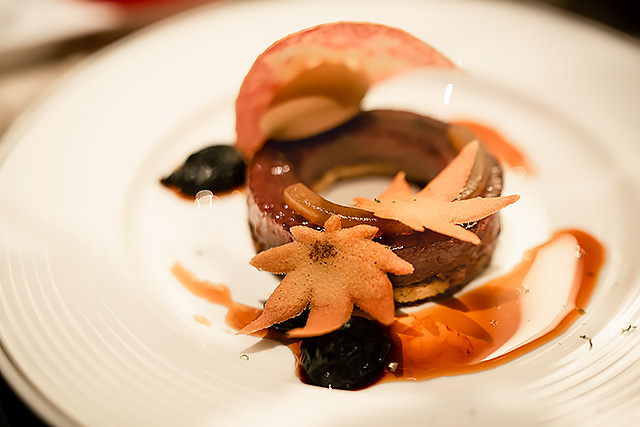 <Catering>
we are also offering catering services to new product launches and reception parties.